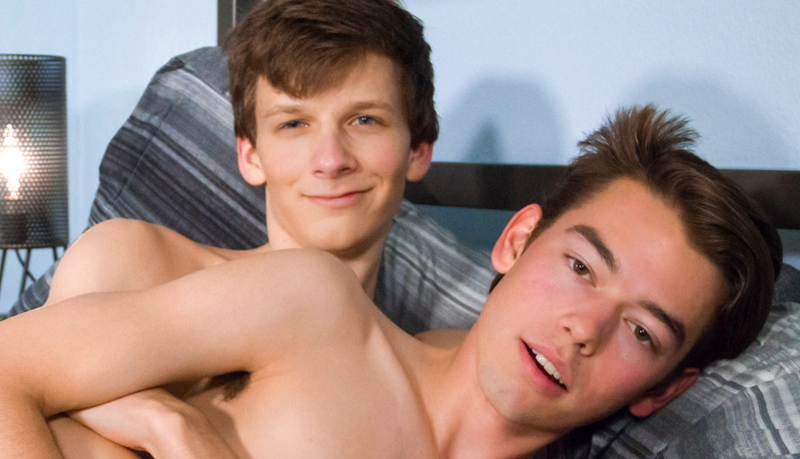 Austin Lovett & Jonah Fisher flip
Austin fucks Jonah and vice-versa in 'Two Smooth Twinks' from Helix Studios.
Jonah Fisher plants a kiss on Austin Lovett and the boys get down to business. Jonah jumps into Austin's shorts and eats a beefy breakfast, then the pretty pair tear off their briefs and Austin perches his posterior in the air. Jonah saddles up behind the boy and jams his jock inside. Then Jonah orders up a grand slam for himself and Austin obliges, servicing his partner's pucker with a bed-shaking smash.