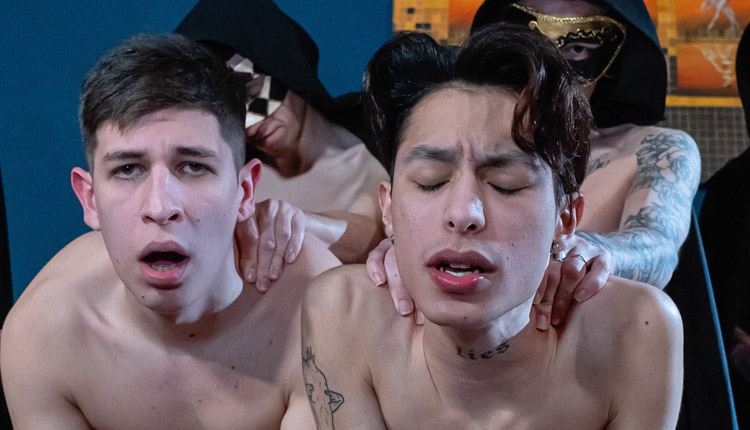 Bautista Nores & Ivan Klauss get gang-banged
Ivan and Bautista get used in part 3 of 'Brotherhood Sessions' from Helix Studios.
Bautista Nores and Ivan Klauss kiss as four masked boys watch, then intervene and feed their hard cocks to the boys. Then the pair take cocks in both ends and the orgy goes on, changing tops and positions until orgasms drench the boys like rain.