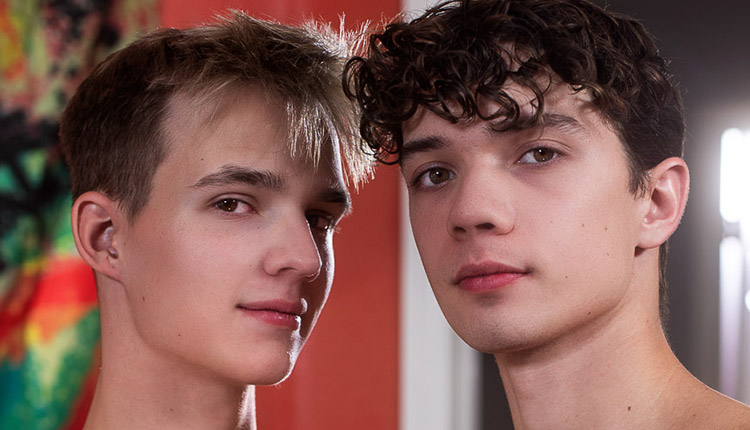 Billy Quinn & Sam Ledger flip
Billy bangs Sam and vice-versa in 'Messy Sheets' from Helix Studios.
Billy Quinn and Sam Ledger are entangled in a tonsil-tickling tryst before Billy slides down to his knees and deep-throats that D. Sam slides the boy onto the bed and buries his face in that seat, then owns the boy's ass before flipping the script as Billy takes the ramming reigns. He pummels Sam's posterior before the boys switch back and Sam smashes Billy's backseat until he blows.