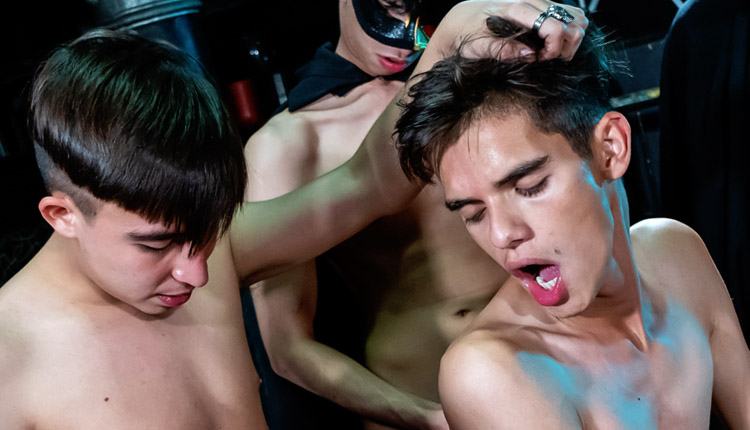 'Brotherhood of Games' part 8
Liam and Jack get it in 'Maestre's Ob-Session' from Helix.
El Maestre chooses Liam Travis and Jack Moon to penetrate, accompanied by Dave Andrew, but first they separate into groups to receive tasty blowjobs. Then Jack and Liam are penetrated over and over by El Maestre and Dave, and in the end there will be semen on their mouths, bodies, and faces.