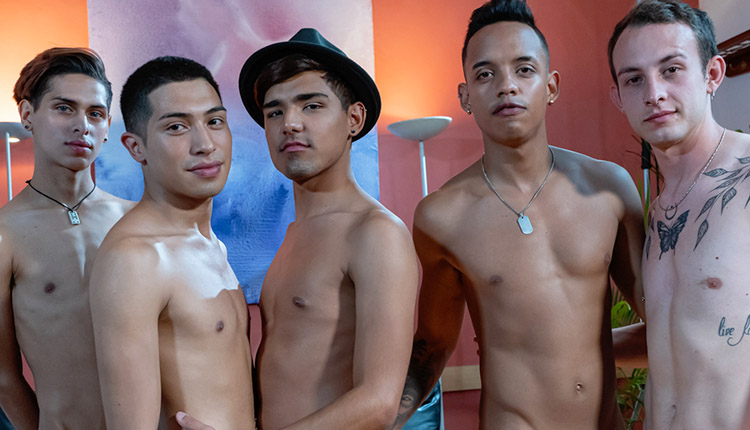 Buenos Aires Tango Boys part 5
Five Latino twinks dance and dick in part 5 of 'Tango Boys' from Helix Studios.
A spectacular orgy happens with five of the guys from the Buenos Aires tour: Giorgio Angelo, Italo Van Ewen, Felix Harris, Tommy Ameal and Diego Diaz. Three line up while two suck their penises, then one rides another wildly on the couch. After switching to other positions, one of the guys receives a penis through his mouth and ass and they start to release semen.