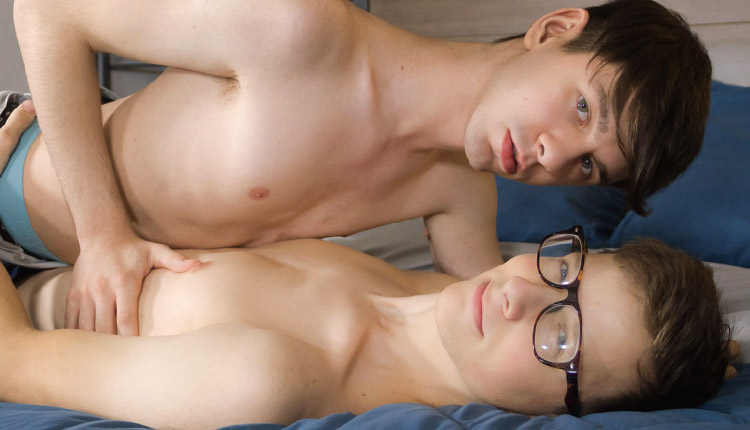 Caleb Gray & Jonah Fisher flip
Caleb and Jonah both bottom in 'Pumped' from Helix Studios.
Caleb Gray and Jonah Fisher tear at each other's clothes as Caleb makes his way to his knees, pulls at Jonah's drawers and gorges on the guy's jock. Then Caleb crams his cock in Jonah's face and the thirsty twink goes to town. Soon Caleb swings a leg over, comes all the way down on the dick and bounces on the bone. Finally, Jonah orders up a fucking and Caleb cocks the boy good, smashing ass doggy-style. He orders Jonah onto his back, where he bangs the boy out.