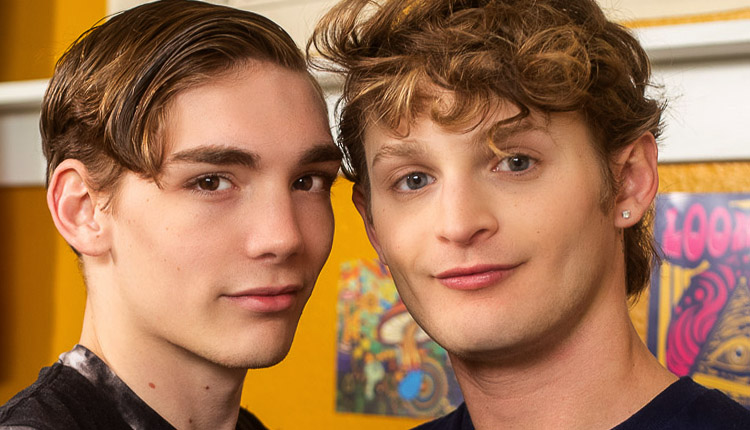 Cameron Moore & Garrett Kinsley flip-fuck
Garrett and Cameron take turns topping in 'Sexy Switch Up' from Helix Studios.
After leading Cameron Moore to the bed, Garrett Kinsley takes control, leaning back as the twink throats his dick. Th dirty blond returns the favor before laying back and letting Cameron hop on for a well-stuffed ride. The sexy snacks switch it up and Garrett gets banged out on his back before Garrett takes the top spot again and hammers the hottie until Cameron coats his creamy complexion with a hearty load, followed by Garrett.