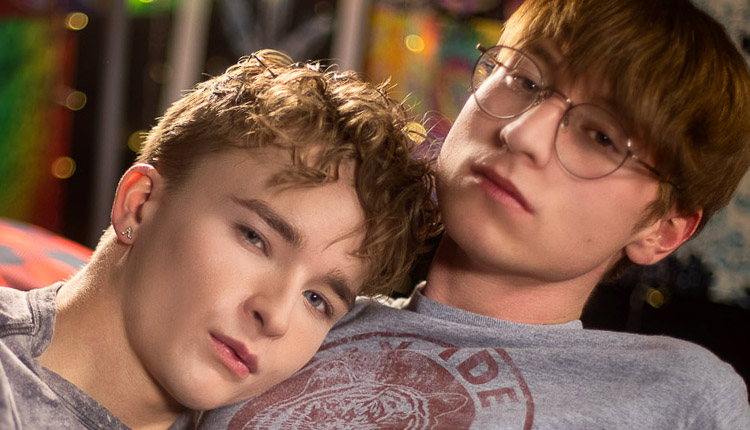 Chase Williams bangs Brandon Wells
Chase tops Brandon in 'Chasing Your Tail' from Helix Studios.
Chase Williams and Brandon Wells are lounging in bed, exploring one another's bodies. Brandon wraps his lips around Chase's cock, deep-throating that D. After the epic job, Brandon deserves a reward and receives it in the form of a ride on Chase's spit-slick rig. Chase eases him onto his side, where the cocking continues. Finally, Chase plants his feet on the ground, and really tears into his boy's tail until Brandon's boner busts.