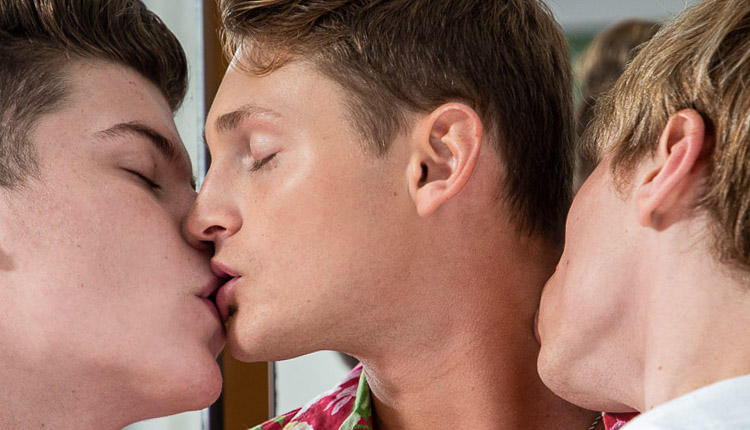 Chase Williams, Garrett Kinsley & Silas Brooks
Chase and Garrett get it in part 4 of 'Beach Bums: Florida' from Helix Studios.
It's party night for the Beach Bums and Garrett Kinsley grabs Silas Brooks, and leads him to what he thinks is an empty bedroom. However, Chase Williams is stretched out on the bed, looking like a late-night snack; so, the pretty pair immediately invite him to join their twink tryst.