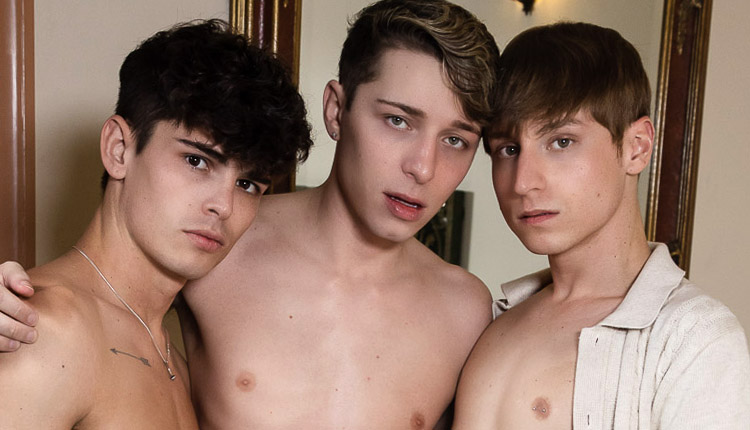 Chase Williams, Jacob Hansen & Seth Peterson
Part 3 of 'Wet 2: Heatwave' from Helix Studios.
Outside, the pool party full of boys is in full effect, while Jacob Hansen and Chase Williams are inside with Seth Peterson, who delivers both boy's bones some delicious throat. Chase winds up on all fours, with Seth fucking his face and Jacob's tongue jammed deep in his hole. The guys add some cock to Chase's tail, and work him over. Seth gets his turn in the middle next, followed by Jacob.