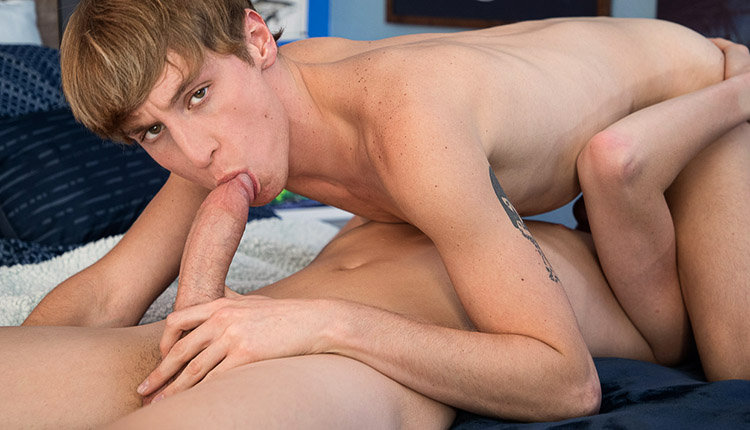 Chase Williams & Jeremy Hall flip
Jeremy and Chase both bottom in a 'Hookup Stories' episode from Helix Studios.
Jeremy Hall shares a hookup story with Chase Williams, who pulls the boy's pants down and gets right to sucking, then shoves his own down Jeremy's throat. After some 69, Chase sits on the D and gets to bouncing. He then hops off and backs that butt up into Jeremy's giant for some doggy. Wanting to level the playing field, Chase dicks Jeremy on his back until his jock explodes in white-hot nut.