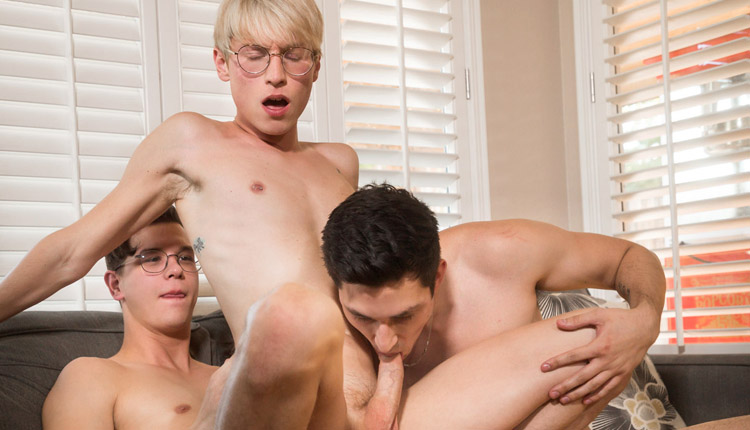 Chase Williams, Johnny Hands & Kane Fox
Kane fucks Johnny fucks Chase in 'Bringing the Heat' from Helix Studios.
In the first episode of Helix Studios' 'Holiday Affairs' series, Kane Fox lays his eyes on a snack while on his way into the market to pick up groceries. With thoughts of the mystery hottie on his mind, he goes home to prep the meal and blow off some tension with his buddies Johnny Hands and Chase Williams.