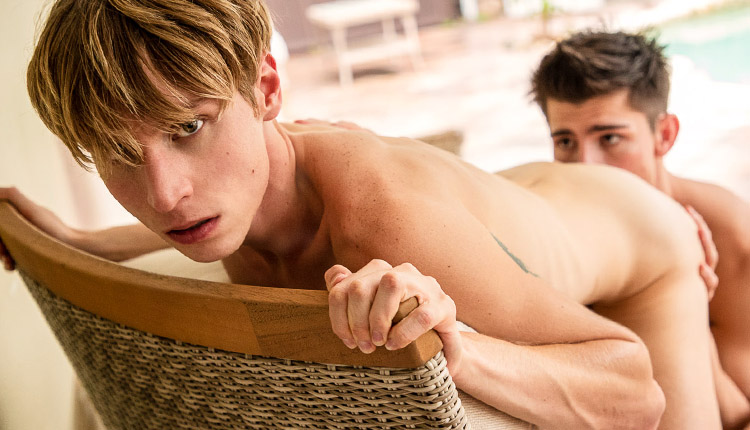 Chase Williams & Seth Peterson flip
Chase and Seth both bottom in part 1 of 'Beach Bums Florida' from Helix Studios.
As the sultry sound of surf fills the air, Chase Williams and Seth Peterson get down to business. Seth hoovers down Williams' dick, and Chase gets a mouthful of Peterson's piece as well. Seth goes to town on the twink's tush with his tongue and Chase offers up his freshly eaten ass for a fucking. Seth does the dude in doggy, before the beach bums switch and Seth getts pounded out on his back.