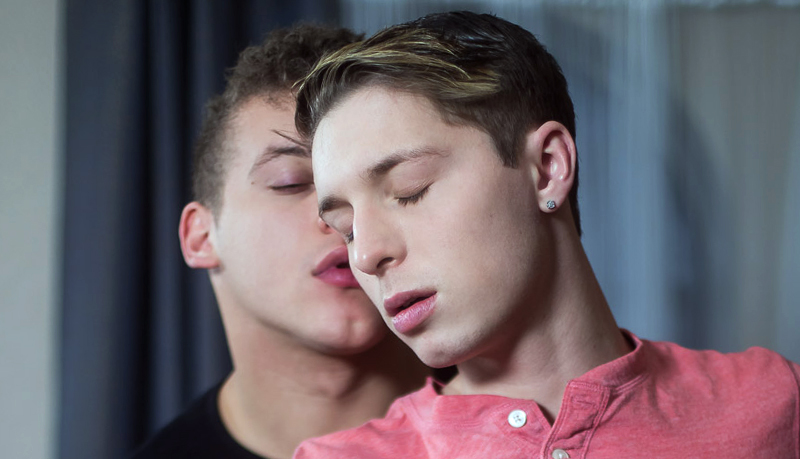 Corbin Colby hammers Jacob Hansen
Jacob's jabbed in 'King Corbin' from Helix Studios.
Jacob Hansen starts off on his knees, worshipping Corbin Colby's cock. Colby gives Jacob's balls and butthole a tongue bath, then lies back and allows Hansen to hop on for a ride. Corbin turns the twink on his side for a severe slam, then stands to really lay into the lad.