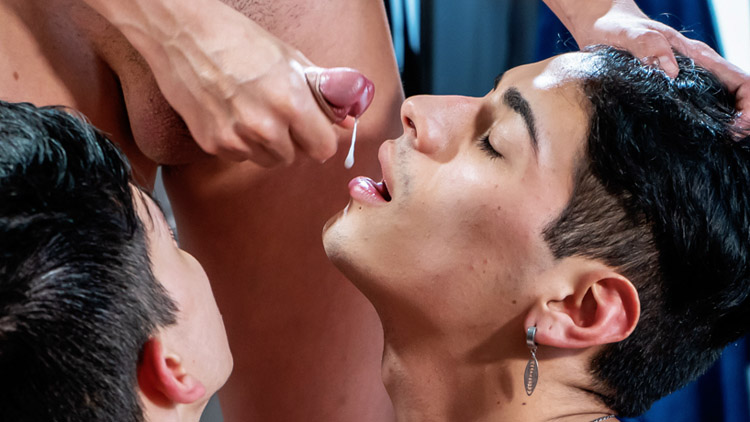 Dave Andrew drills Antu Burghos & Gil Donovan
Dave tops both boys in 'The Ball Gets Stained' from Helix Studios.
In episode 5 of 'Helix Soccer Team,' Antu Burghos is in the locker room when Gil Donovan arrives. Antu begins to suck Gil's penis and Dave Andrew joins them. Dave's penis is sucked between the two guys, then they get on all fours for Dave to finger their asses before he penetrates them both, alternating between one butt and the other. Finally, Antu ends up on the two mouths of the boys, who give each other a white kiss.