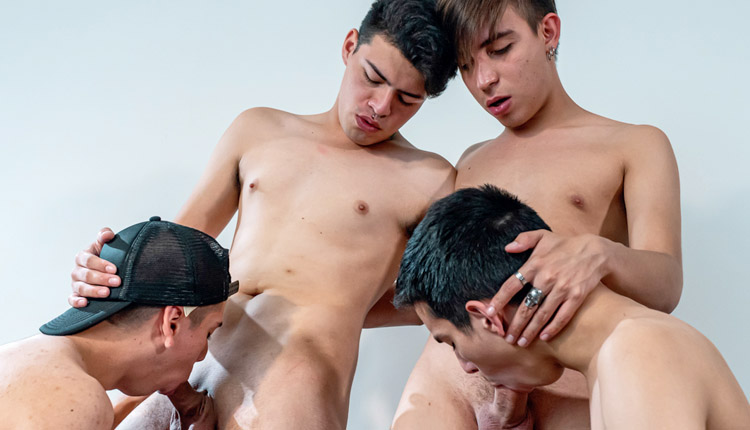 Dave Andrew, Francis Gerard, Alex Gerard & Audrey Jones
Four Latinos fuck in part 8 of 'Red Hot Festivities' from Helix Studios.
Brothers Francis and Alexander Gerard rest in their apartment, but Dave Andrew and Audrey Jones arrive and they are full of desire for the brothers. First they thrust their cocks deeply to their throats and then they penetrate them both. Finally, Alex fucks his brother Francis while Dave and Audrey do their thing.