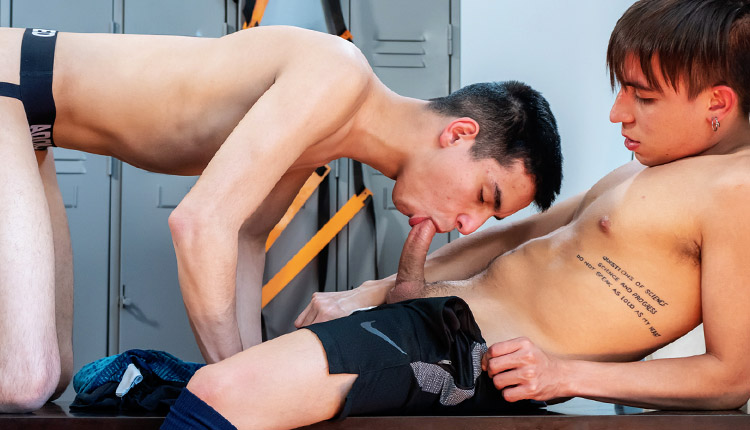 Dave Andrew fucks Francis Gerard
Dave drills Francis in 'Goalkeeper's Goal' from Helix Studios.
In episode three of 'Helix Soccer Team,' Dave Andrew discovers that he likes butt of the goalkeeper, Francis Gerard, as much as playing ball. Dave kisses Francis, sucks his dick, and penetrates him on all fours. The goalkeeper lets himself be won by a landslide, with the final goal when he has a cock in the mouth and a slap to his face full of spunk.