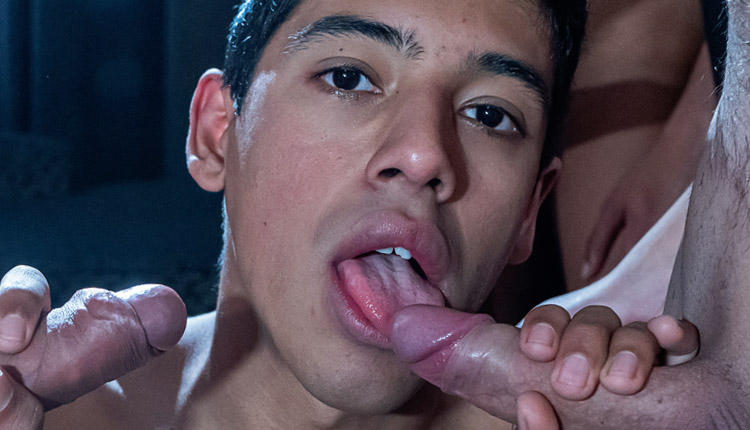 Dave Andrew & Sly Conan drill Aubin Durand
Aubin takes two in a 'Brotherhood Sessions' episode from Helix Studios.
In the 'Brotherhood Sessions' premiere, the boys have group sex in front of other members. This time Aubin Durand, Dave Andrew and Sly Conan have a threesome, commanded by El Maestre, in front of a bunch of masked men. Andrew kneels and sucks many cocks, then gets on the floor and is penetrated by Sly. Dave and Sly take turns fucking him until Aubin finishes with many loads on his face.