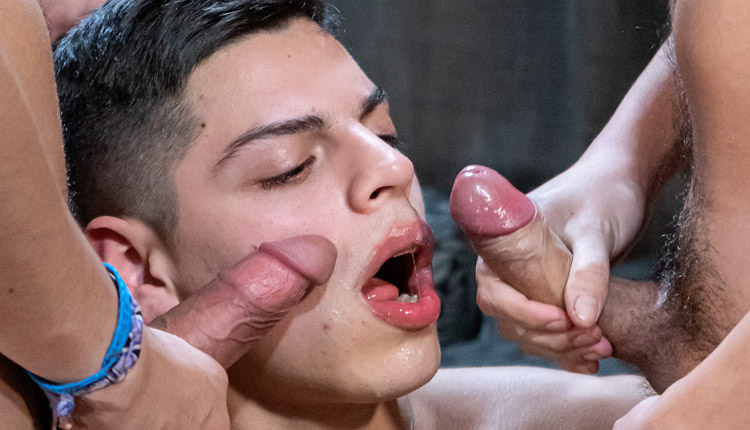 Dave Andrew & Vincent Landi drill Derek Nagy
Derek's double-dicked in a 'Brotherhood of Games 2' episode from Helix Studios.
Vincent Landi and Dave Andrew recruit Derek Nagy as a new member to the brotherhood through a sexual game with leather handcuffs. Vincent and Dave pull out their penises for the bound boy to savor. Then they put Derek on the couch and take turns fucking him. They finish in Derek's mouth with a bath of semen.