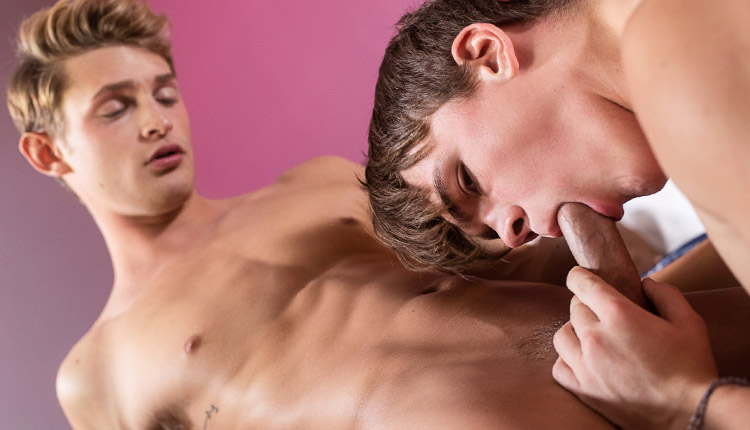 Derek Shaw drills Garrett Kinsley
Derek tops Garrett Kinsley in 'Pride Parade Pounding' from Helix Studios.
Dancing with Derek Shaw gets Garrett Kinsley's gears turning, and in the boy's mind's eye he's sucking face with Derek and kissing his way to his dick. Garrett gets to work sucking, then Derek makes a meal of Garrett's meat. He turns Garrett around, plunges his tongue into that hole, then slips his cock inside. After some doggy-style, Derek smashes the boy on his back, and Garrett hops on for a ride.