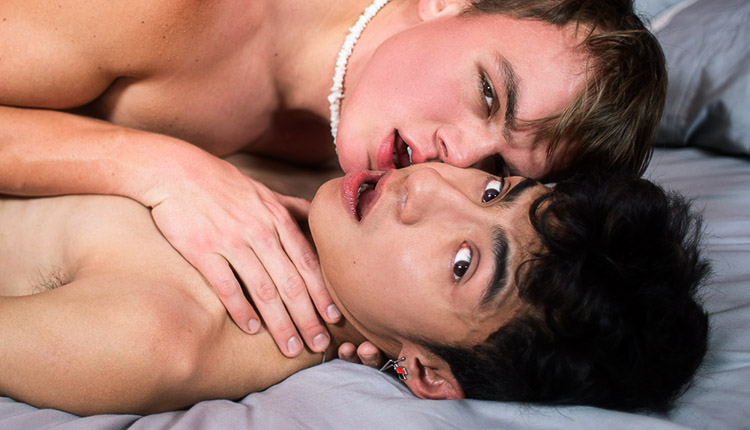 Derek Shaw screws Luca Ambrose
Derek drills Luca in 'Getting Lucky at Las Vegas Pride' from Helix Studios.
Derek Shaw and Luca Ambrose head back to the house for some post-Pride pounding. Luca heads south and goes in on Derek's shaft, then Derek returns the favor and turns his twink over to eat that back seat. Luca climbs up on his cock and takes a ride, then Derek turns the twink on his side for some more fuck. Luca gets laid out on his back next, and as Derek continues to dick him down, the bronze bottom blows his load.