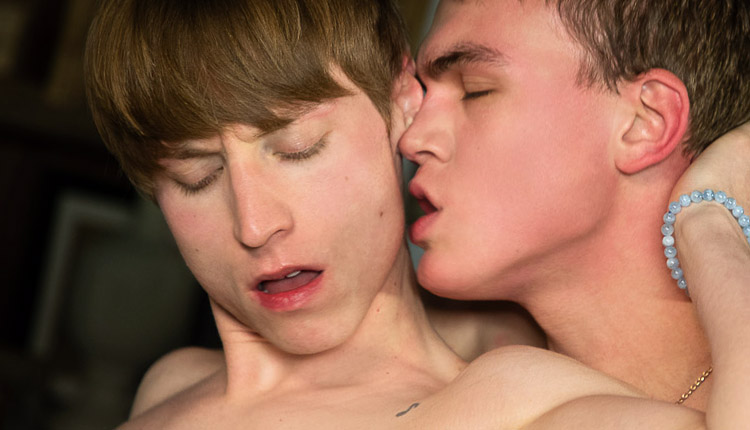 Derek Shaw shags Chase Williams
Derek drills Chase in 'Beefcake and the Boy' from Helix Studios.
Derek Shaw gets his dick detailed by Chase Williams' tongue, then he eats cock and moves to some good eatin' on that ass. Derek takes his last licks and plows his way in, as the fuck toy is writhing with pleasure. Chase climbs up for a ride and bucks his booty up and down until Derek scoops his plaything up and keeps right on fucking, with Chase's knees up by his ears.