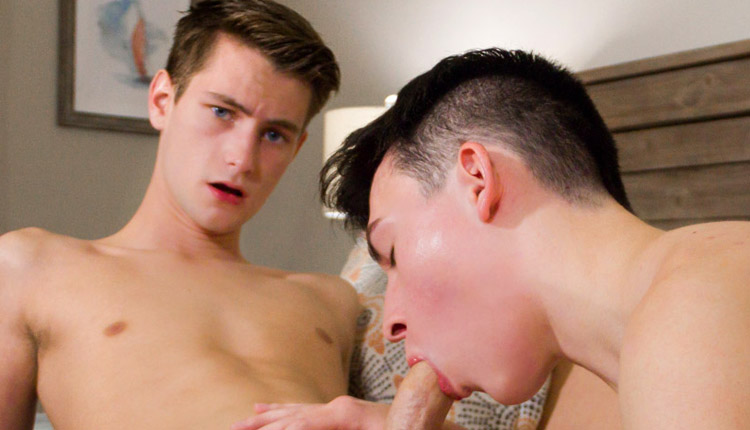 Devin Holt & Trevor Harris flip
Devin and Trevor both bottom in 'Pleasant Surprise' from Helix Studios.
Devin Holt is catching feelings for fuck buddy Trevor Harris. The hopeful hottie heads to the beach house to surprise him. Trevor notices a green-eyed monster on Devin's shoulder and eases his mind with a kiss. The snog sends the "almost couple" into a sexy summertime smash that sets this visit ablaze.