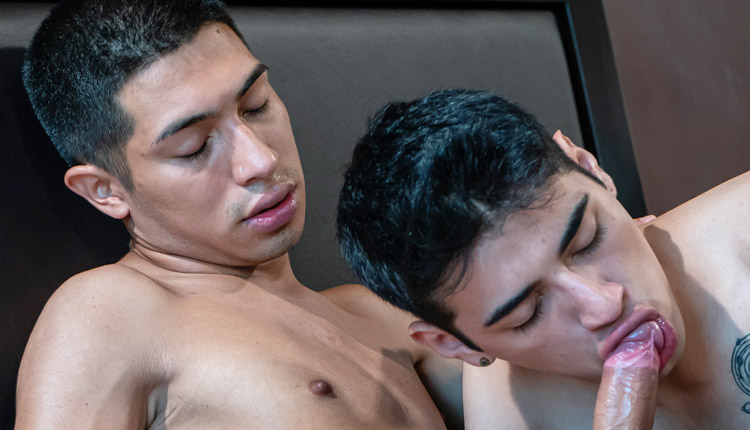 Diego Diaz drills Gil Donovan
Diego tops Gil in 'Pleasure Tourism' from Helix Studios.
In part 4 of 'Buenos Aires Tango Boys,' as Gil Donovan and Diego Díaz look at photos of their trip, Gil kisses Diego and they kiss nonstop until they take off their clothes. Gil masturbates Diego and sucks him, then Diego sucks Gil's ass, turns him around, and penetrates him from behind. Then Gil lies on his side and is fucked with great energy.