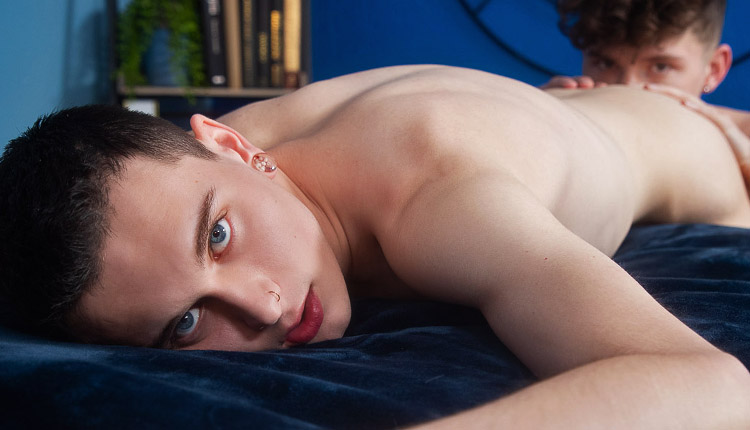 Easton Gray & Silas Brooks flip-fuck
Easton debuts at Helix Studios in a hardcore session with Silas.
Silas Brooks interviews new guy Easton Gray, and the spicy conversation leads to the bedroom with Easton to his knees eating dick. Silas responds with a cock-gobble, then bends Easton over and devours that bubble before cramming his cock in. They flip, and Easton drills Silas' butt like a pro, pounding pipe till Silas is soaked with both boys' sticky seed.