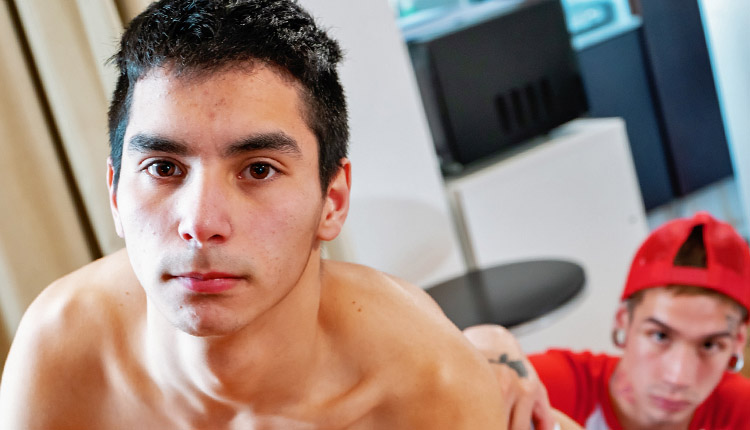 Edwin Mendez fucks Francis Gerard
Edwin screws Francis in 'Work Hard, Play Hard' from Helix Studios.
In episode 3 of 'Brotherhood of Games,' Francis Gerard is cleaning when the doorbell rings. The delivery boy, Edwin Mendez, brings a package from El Maestre. It's a pink dildo, but Francis has no one to use it with. Edwin offers to penetrate him with the new toy and Francis surrenders more and more, submissive and willing. Eventually, Edwin takes his cock out and penetrates him hard and in various positions, with great force.