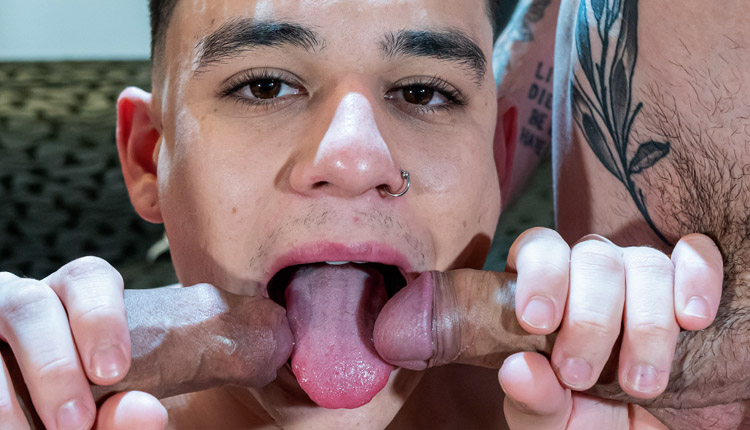 Fabrice Rossi & Edwin Mendez fuck Rick Lennon
Rick takes two in part 5 of 'Meet Me in Buenos Aires' from Helix Studios.
Roommates Fabrice Rossi and Edwin Mendez are online looking for a third, and entice Rick Lennon over to their place. Soon, little Rick is sucking both boys and then giving his ass up for a double dicking before finishing on his knees with a face drenched in cum.