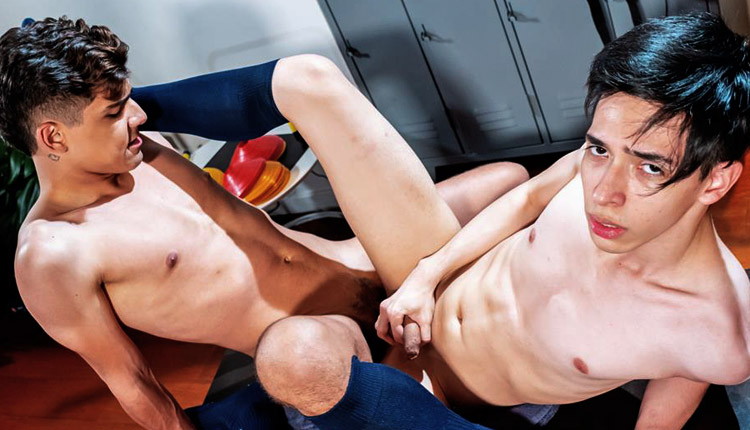 Felix Harris humps Antu Burghos
Felix fucks Antu in 'Free Throw' from Helix Studios.
In episode 4 of 'Helix Soccer Team,' Antu Burghos is watching a match on TV in the dressing room when Felix Harris enters and pulls out his penis, which Antu eagerly devours. Felix turns Antu around and fucks him from behind, then sits on the bench so Antu can sit and start bouncing. He rides it for a while and finally spreads his legs to be penetrated again until Felix discharges his semen onto Antu's abs.