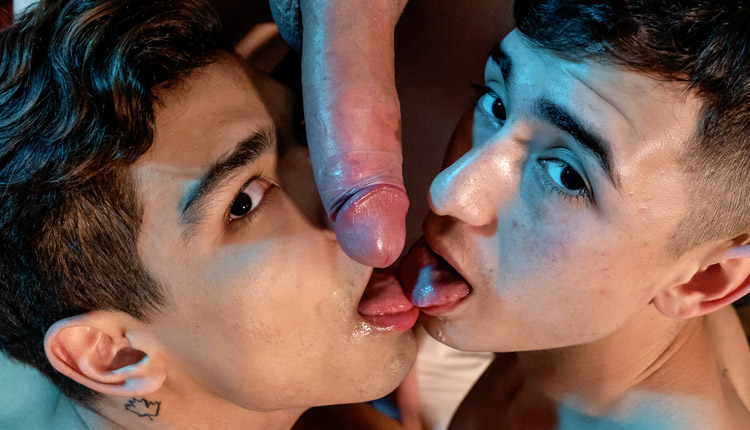 Felix Harris humps Jack Moon
Felix and the masked man top Jack in 'The Night Party' from Helix Studios.
In part 4 of 'Brotherhood of Games,' El Maestre appears in the night in front of Jack and Felix, and wakes them up with a competition to see who can give him the most pleasure. The guys put his member in their mouths and when the situation gets to the brink, Jack indulges in some pleasure in the ass. Felix and El Maestre both penetrate Jack, and the competition will be very satisfactory for everyone.