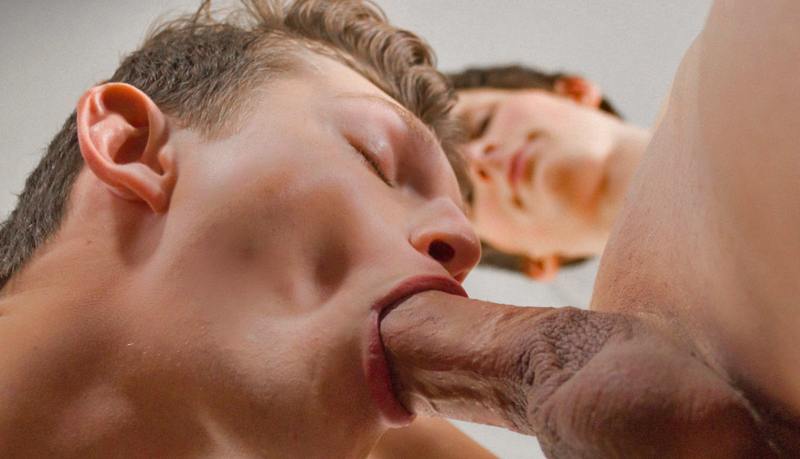 Garrett Kinsley & Jonah Fisher flip-fuck
Garrett and Jonah swap as tops in 'Parkside Pickup' from Helix Studios.
Thirsty Jonah Fisher unwraps Garrett Kinsley's jock and gives it the suck job it deserves, then Garrett strips the stud and mashes his mouth up and down the dude's dick. Jonah tosses the lad's legs in the air, licks the boy's button, and pushes his pole in all the way. After his anal workout, Garrett offers a ride to Jonah, who jockeys his hole down on Garrett's cock. Garrett then picks Jonah up, lowers him onto his back, and bangs the breaks off the boy.