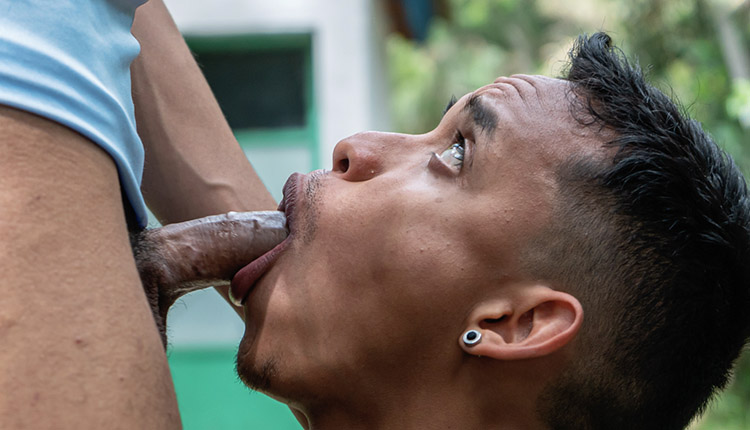 Giorgio Angelo & Bruno Pattel flip-fuck
Bruno debuts in part 1 of 'Cruising Time' from Helix Studios.
Giorgio Angelo and Bruno Pattel meet while running and move into the bushes. They free their dicks and suck them deep, kneeling on the grass. One of them pulls down his shorts to be penetrated from behind, then they switch places. fucking against a tree in the middle of the wild nature. Then they change again, until they release their loads.