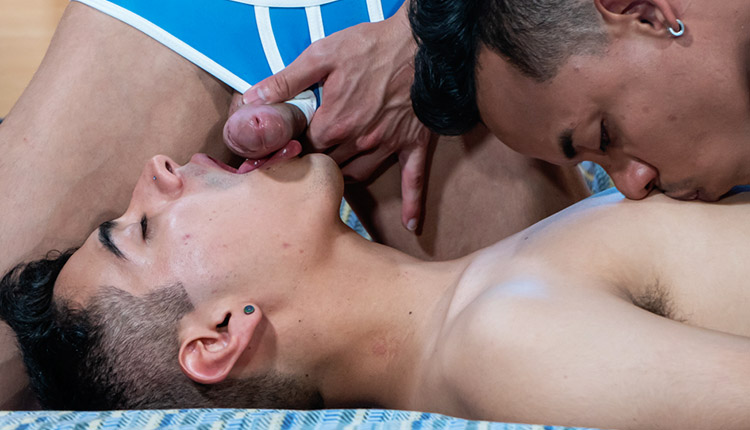 Giorgio Angelo, Sly Conan & Gil Donovan
Three Latino twinks fuck in 'Fun in the Cabin in the Wild' from Helix Studios.
In part 2 of 'Patagonia Funny Adventure,' Gil Donovan gets lost and meets Sly Conan and Giorgio Angelo. They go to a cabin and the action begins. Sly and Conan feed their cocks to Gil, whose ass is ready to be penetrated. Gil receives Giorgio's cock and sucks Sly, then turns around and does the same in the opposite direction. Finally, Giorgio gets in the middle of a hot and bawdy sex chain.