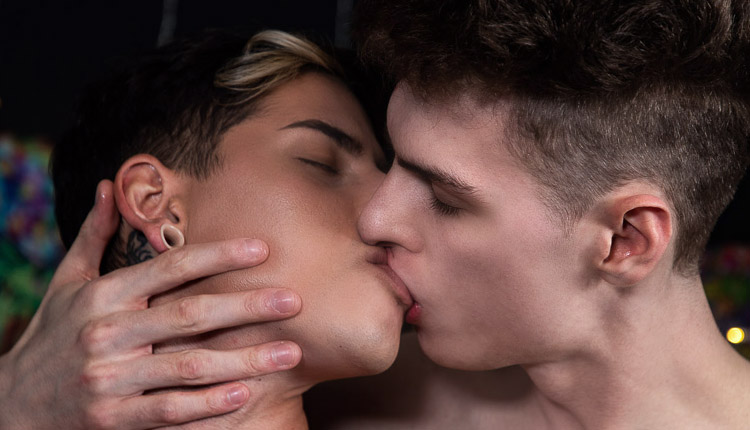 Ian Novak & Aiden Garcia flip-fuck
Aiden and Ian both bottom in 'Big Dick Flip Fuck' from Helix Studios.
Aiden Garcia links up with Ian Novak and the hotties hit it hard from the start, stripping one another down while kissing. Ian deep-throats Aiden's dick, then plants his piece at Aiden's mouth. Ian takes a taste of his boy's back door, then pounds that pucker. Ian then hops on for a ride as Aiden hammers his hog up hard before banging the boy out on his back.