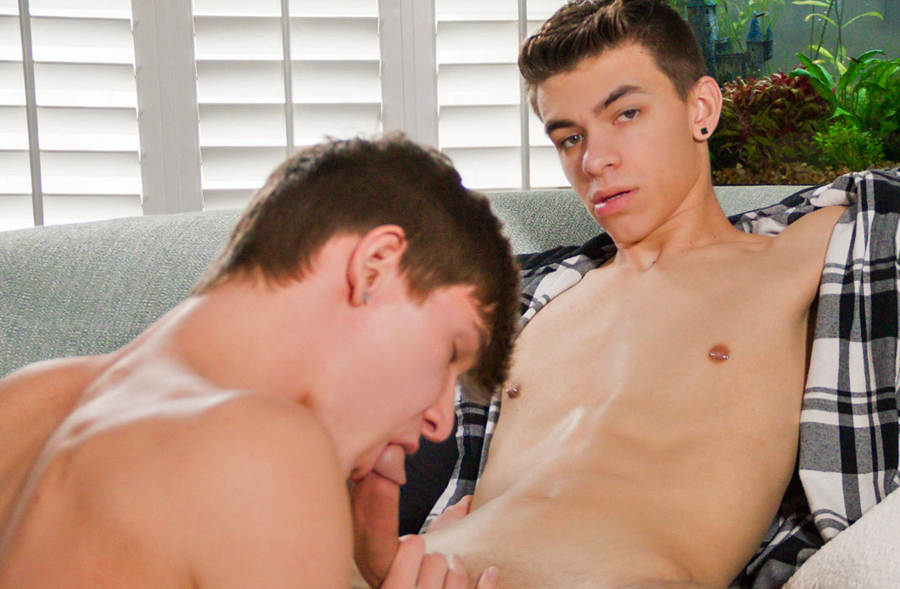 Jace Myers & Chris Peyton flip
Jace tops Chris and vice-versa in 'Tight' from Helix Studios.
Chris Peyton deep-throats Jace Myers' jock, then stands and shoves his schlong in Jace's face. Chris spins around, bends over, and Jace buries his face is boy's alabaster ass. After the epic eating, Jace plows ahead slow and steady, then sits back and lets Peyton get on a raw ride. Finally, Chris gets back to what he does best and pumps Jace's pretty posterior full of dick.