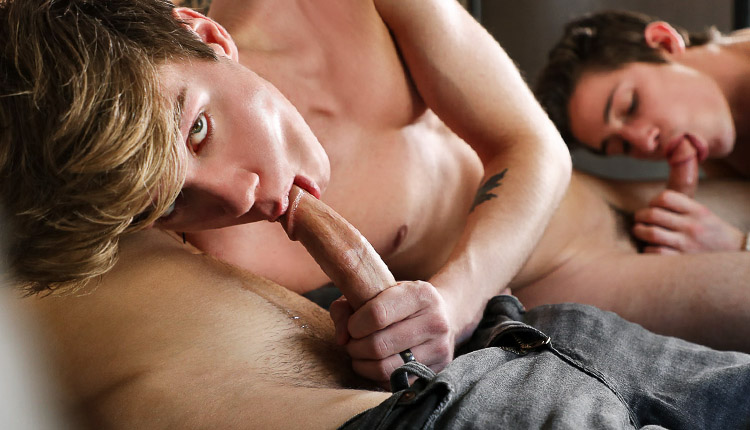 Jace Myers, Jordan Lake & Dallas Preston
Jace, Jordan and Dallas dick around in 'Local Boys Are Easy' from Helix Studios.
In part 4 of 'Let's Hit It,' the guys have a fun night with Jace Myers and Jordan Lake, the locals they met back at the restaurant. Garrett and Chase have a little argument that's quickly forgotten when they catch Dallas Preston in the RV learning a valuable lesson: local boys are easy.