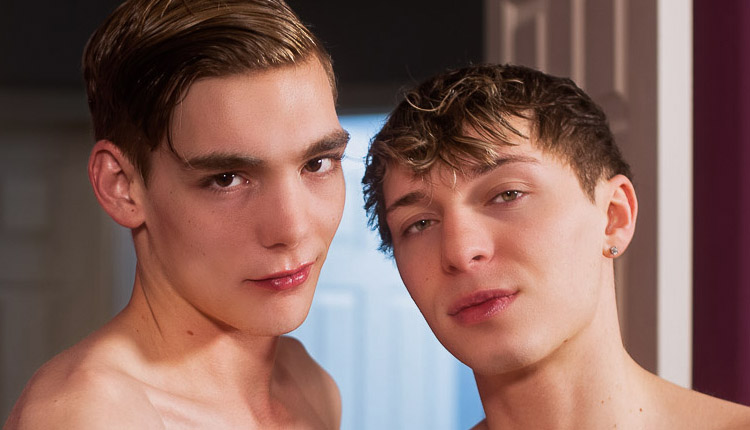 Jacob Hansen hammers Cameron Moore
Jacob tops Cameron in 'Naughty Bodies' from Helix Studios.
Wrapped in a heated embrace, Cameron Moore and Jacob Hansen toss their shirts overhead as Cameron drops to his knees and gets to work showing off his suck skills. Craving some cock himself, Jacob goes ham on Cameron's hog, then suggests a ride on his rod. Cameron accepts, bouncing his ass on that bone. Jacob next nails the boy on his back, then on his side until Cameron explodes in orgasmic ecstasy..