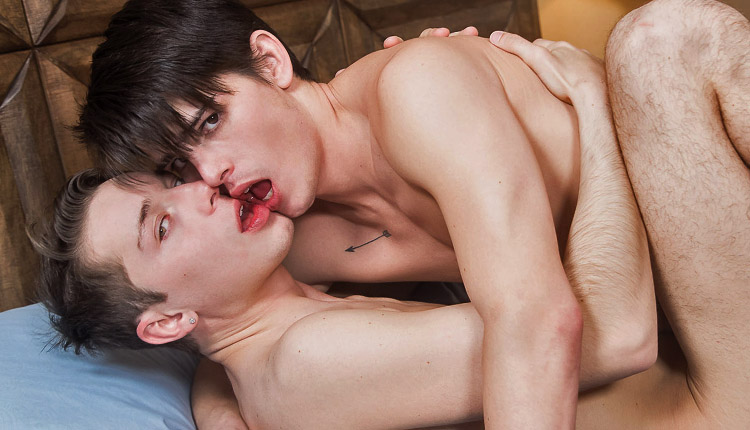 Jacob Hansen & Seth Peterson flip
Seth screws Jacob and vice-versa in 'Horny Housekeeper' from Helix Studios.
Housekeeper Jacob Hansen works for Max Carter, who's a real hardass. To get even with the boss, Jacob invites Seth Peterson over to fuck in the master's bed. They kiss and strip before Seth slinks to his knees to suck cock. Jacob moves the brunette to the bed, pulls his drawers down and releases that rod into his mouth. Jacob orders the pretty boy to flip over, and jams his tongue deep until Seth begs to get fucked. With the guy on all fours, Jacob jams his jock in and Seth takes a pounding before offering to even the score. Hansen gets on his back with Seth lodged deep inside. The sexed-up sluts switch once more, and Seth slides on Jacob's johnson for a raw ride.