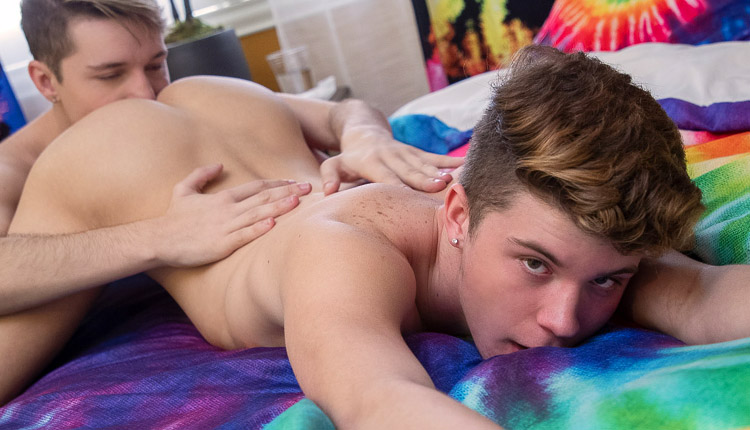 Jacob Hansen & Silas Brooks flip
Jacob screws Silas and vice-versa in a 'Hookup Stories' episode from Helix Studios.
Silas Brooks strips down with Jacob Hansen while kissing his way to that cock. Next, Jacob jockeys the newbie onto the bed to tongue his back door. Jacob heaves huge hog into the booty and gets to pumping. Silias climbs on top for a ride, then slips behind Jacob and jams his jock into that juicy ass. Jacob juices his jock till it spews seed and Silas keeps smashing ass till he explodes.