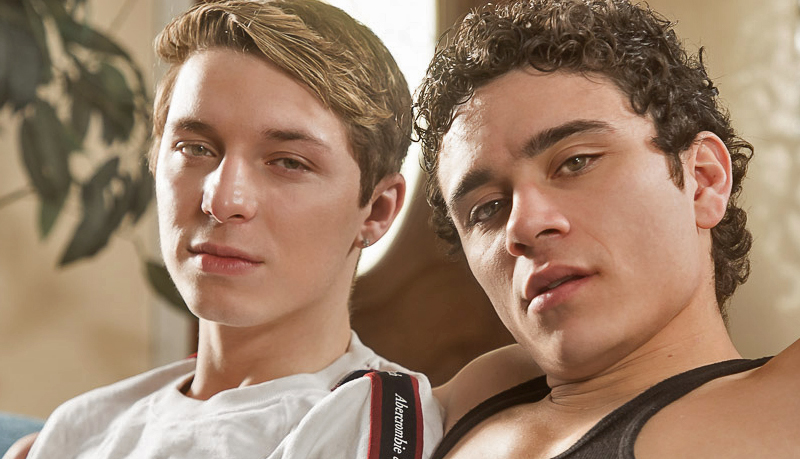 Jacob Hansen & Zach Letoa flip
Jacob gives and takes in 'Zach's First Flip' from Helix Studios.
fter getting his cock rocked, Jacob Hansen polishes Zach Letoa's pole before tonguing that smooth ass and banging the breaks off Zach. After the full service Jacob is handing out, Zach offers a ride on his rig and Jacob bumps and grinds. Then Zach gets on all fours and Jacob goes balls deep in his donk until Zach splatters a load.