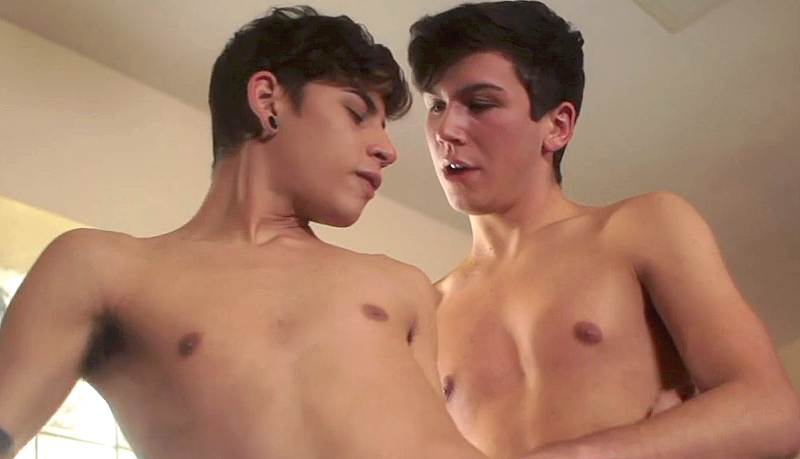 Jared Scott screws Aiden Garcia
The boys answer fans' questions before the action in this #Helix session.
In another edition of #Helix, Jared Scott and Aiden Garcia answer questions from Twitter before the sex commences. Jared saddles up to Aiden's ass and goes hard, then sits back to allow Aiden to take a seat-splitting ride. Finally, Jared muscles Aiden onto his back and pile-drives the dude with dick 'til he fills him with nut.