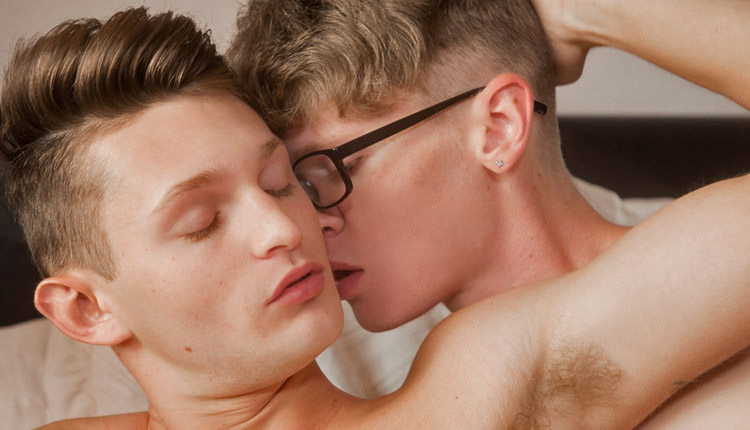 Jimmy Andrews & Garrett Kinsley flip
Jimmy and Garrett take turns on top in 'A Halloween Story' from Helix Studios.
Devin Holt and Josh Brady are setting up for an epic Halloween party and Devin's roommate, Garrett Kinsley, is helping too. That is, until his boyfriend Jimmy Andrews shows up, and Garrett excuses himself to give his man a proper welcome.
Helix model page: Garrett Kinsley
Helix model page: Jimmy Andrews