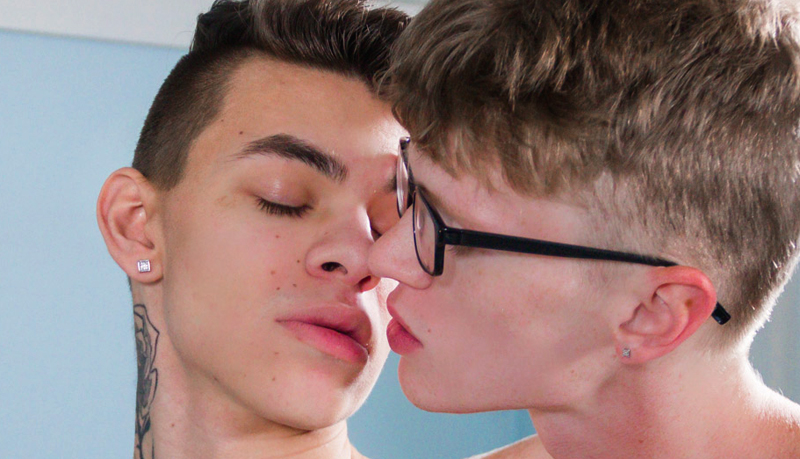 Jimmy Andrews & Jace Myers flip
Jimmy and Jace take turns topping in 'Flipping Twinks' from Helix Studios.
Jimmy Andrews and Jace Myers strip down and Jimmy gets on his knees, giving Jace's jock the worship it deserves. Then Jimmy unpacks his piece and straddles Jace's face, filling it with cock. He works his hole up for Jace's meat, spreads his cheeks and eases the beast inside. The boys flip, and Jimmy bangs the breaks off with Jace before they flip again and Jace smashes ass 'til both pieces cover Jimmy with jizz.