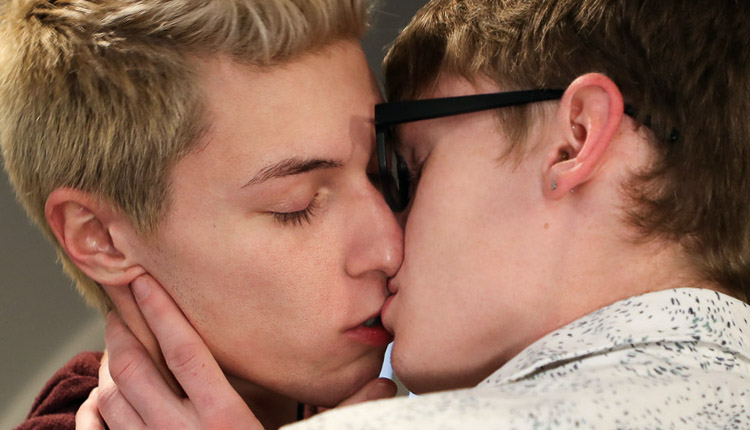 Jimmy Andrews & Keagan Case flip
Jimmy tops Keagan and vice-versa in 'Tempted' from Helix Studios.
Keagan Case is busy with work when juicy Jimmy Andrews saunters up. After swapping sucks, Jimmy shoves his ass-wrecker in and dicks the lil' dude down in doggy before Keagan takes a ride. They flip, and Keagan's dick drills the nut right out of Jimmy's johnson.