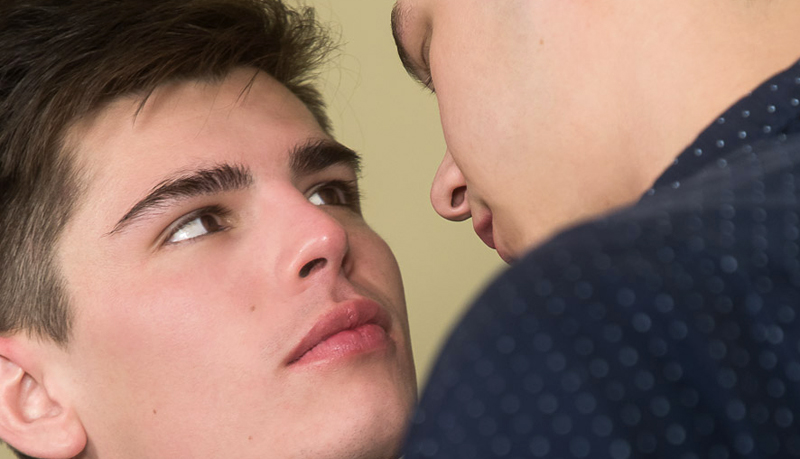 Johnny Hands hammers Seth Peterson
Johnny screws Seth in 'Passion Play' from Helix Studios.
Seth Peterson whips Johnny Hands' dick out, then drops to his knees to worship. Johnny orders the boy on the bed, sucks cock, then lays into Seth's fuck-hole with fingers and tongue. Johnny forges ahead with his fat cock, spreading Seth's sweet circle. Next, the hunk commands his boy to climb on top for a ride and Seth inhales every slick inch up into his caboose. Seth stands and hikes one leg up as Johnny tears into that ass until his dick pushes out every ounce of cum.