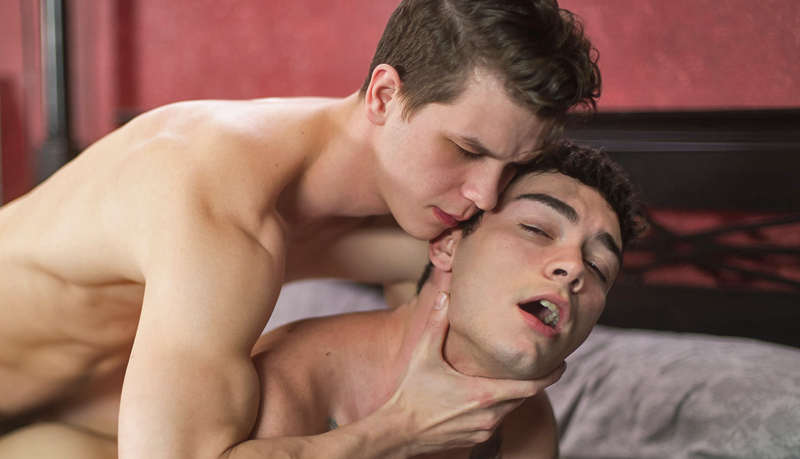 Johnny Hands humps Ashtin Bates
Ashtin's taunted, teased and topped in 'Kinky Hands' from Helix Studios.
Johnny Hands instructs Ashtin Bates to put on a hood, then binds his wrists and taunts, teases, and tantalizes the tender flesh with ice. Johnny finally strips the young stud of his drawers and works dude's dick. After his meaty meal, Johnny jacks them both to a cummy climax – but our boys aren't done yet. Johnny finishes by hammering Ashtin's ass 'til he busts again.