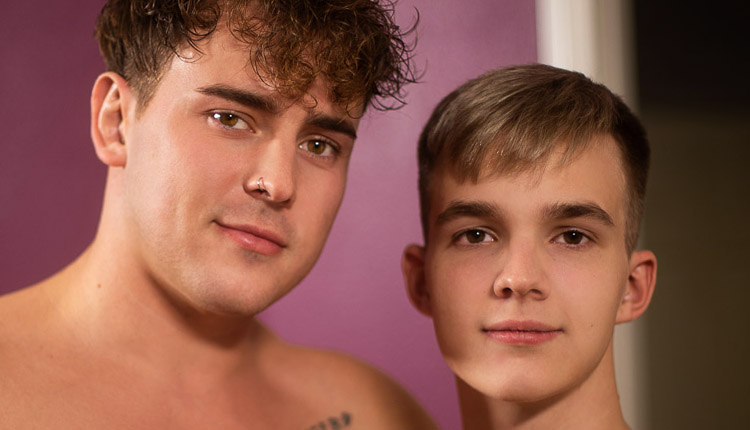 Josh Brady bangs Billy Quinn
Josh tops Billly in 'The Boy Banger' from Helix Studios.
Josh Brady caresses new boy Billy Quinn, who sinks to his knees and dines on divine dick. Josh returns the favor, then orders Billy to flip over and plunges his tongue in the twink's pucker. Josh pushes his piece in deep and after a few sensual strokes, he picks up speed and puts a hurting on the hottie's lil' hole.