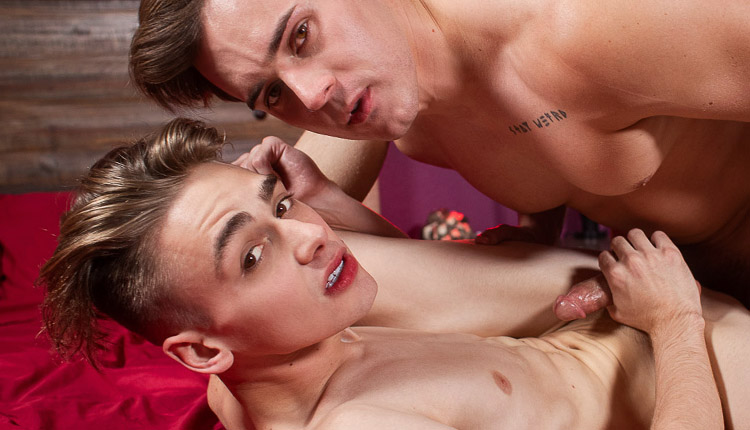 Josh Brady pokes Paxton Ward
Josh tops Paxton in 'Dinner Date' from Helix Studios.
Josh Brady and Paxton Ward become lip-locked on the street, then continue their carnal desires back at the house. Pax winds up on his knees and practically inhales Josh's jock. Josh orders the twink onto the bed and downs that dick, then eats that ass. Josh puts his beef stick to work, bangin' the boy out on his back. In the final fuck moments, Pax is riding when he jerks his juicy jock to completion.