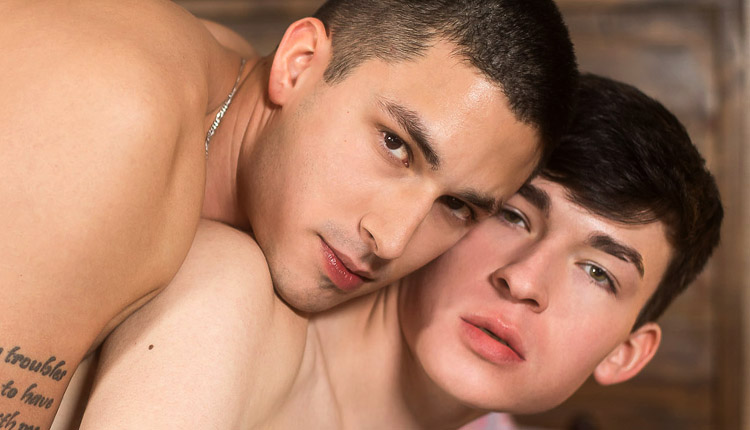 Kane Fox drills Devin Holt
Kane's cane dicks Devin in 'Sexy Shoppers' from Helix Studios.
Devin Holt and Kane Fox burrow inside one another's boner-filled briefs until Fox falls to his knees and buries his mouth down on Devin's dick, then Devin returns the favor. Kane caresses Devin's hole with a thrusty tongue and Devin hurries onto all fours to accept every inch of Kane's cock. After some doggy-style, Devin bounces on Kane's phallus while he's crammed chock full of fuck. Finally, Devin receives a righteous ramming on his back until his dick detonates.