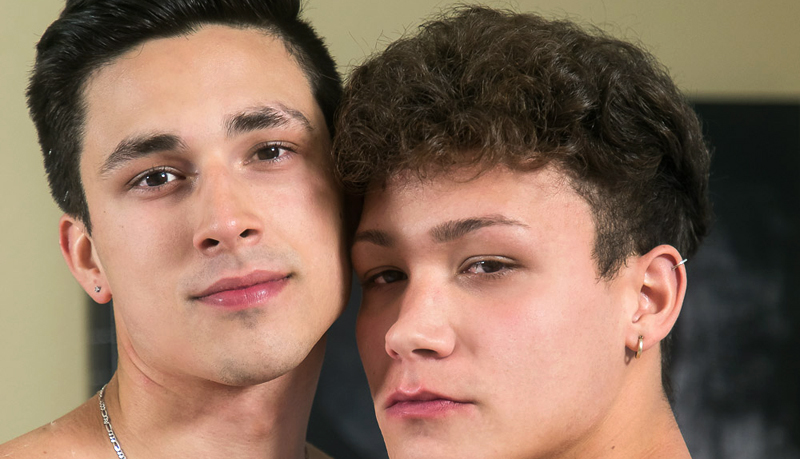 Kane Fox fucks Hayden Lee
Kane humps Hayden in 'Hard for Hayden' from Helix Studios.
Hayden Lee heads down and does some damage on Kane Fox's dick before receiving a righteous face-ramming. Once he comes up for air, Kane is waiting and gives the boy's bone the business, then tucks his tongue between his cheeks. Hayden bends over and begs for a fucking, so Kane fills him balls-deep with dick. Hayden's face is flush with fuck as Kane grabs his bottom's bone and strokes it for him, before Hayden takes over and launches his lust over the finish line.