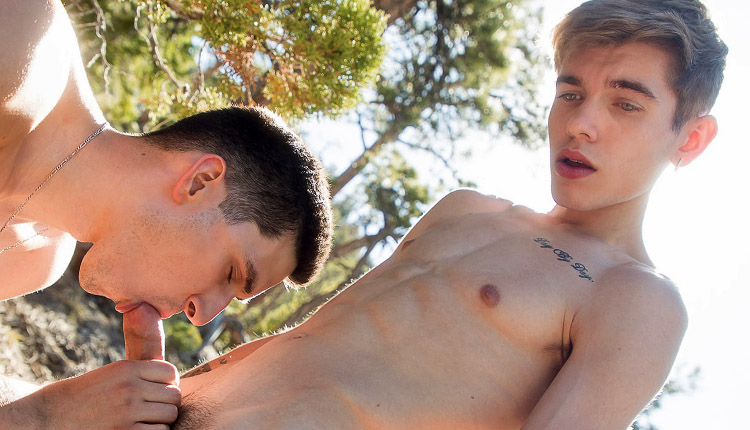 Kane Fox fucks Levi Rhodes
Kane tops Levi in part 4 of 'Happy Campers' from Helix Studios.
While Trevor attempts to nap off the awkwardness, Levi Rhodes is getting into more athletic pursuits with Kane Fox. A few compliments on their hike is all it takes for Levi to give it up. He's not worried about what's going on back at the campsite while getting his back blown out by the charming stranger.